Florida Wrongful Death Attorney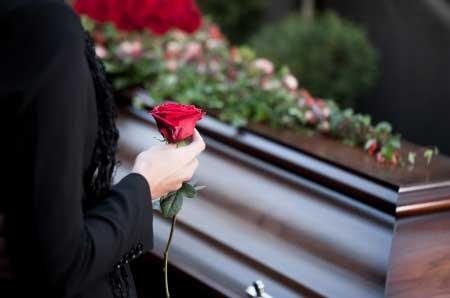 Very few events can affect us like the tragic loss of a loved one. When a loved one is lost as the result of another person's negligent or careless behavior, it becomes more difficult to accept. While there is no way to fully compensate for the loss of a life, family members of the deceased can pursue financial justice through a wrongful death case.
Why
Choose Us as Your Lawyer

?

As you grieve the loss of your loved one, it can be difficult if not impossible to sift through the complex legal issues associated with a Florida Wrongful Death Claim. During this difficult time, you need a tough, skilled, and compassionate attorney who provide the careful and focused attention you deserve. At Spinner Law Firm, we fight hard and we maintain a close relationship with our clients through all phases of the wrongful death process. Our experienced team stands ready to bring you through the wrongful death process and recover maximum compensation for the death of your loved one.
What is Wrongful Death

?
Wrongful death results when someone dies because of the negligence of another person. When a wrongful death occurs, the victim's family members may file a wrongful death claim against the party responsible for the death to seek monetary compensation for their loss.
Who
may recover damages in a Florida Wrongful Death Claim

?

In Florida, Wrongful death damages differ depending on victim's position in his or her family. The specific damages and who may recover is enumerated in Florida's Wrongful Death Act. Generally, the following categories of individuals can recover compensation:
The victim's surviving spouse
Dependents of the deceased, including minor children, adopted children and other blood relatives
Parents of minor children
Parents of adult children when no other survivors exist
What
types of damages can be recovered in Florida Wrongful Death Claim

?

Florida courts award compensation in wrongful death suits based on a number of factors. There are two categories of damages 1. Surviving Family Member Damages, and 2. Estate Damages.

Surviving family members may be entitled to recover the following types of damages:
Loss of support and service calculated based on the survivor's relationship with the deceased, net income available for distribution, and the cost to replace service. The value of future loss is based on the combined life expectancies of the survivor and the deceased; when survivors are under age 18, the court may look at the length of time until their 18th birthday.
Loss of companionship for a spouse.
Emotional pain and suffering for spouse and/or minor children, for parents who survive the loss of a minor child, and for parents of an adult child where no other survivors exist.
Lost parental companionship, instruction, and guidance for minors when no surviving spouse exists.
Medical costs from the accident up until the time of death including hospital stay, ambulance, surgery, X-rays, and medication for any survivor who paid them.
Burial costs and funeral expenses for any survivor who paid them.
The Decedent's Estate may be entitled to damages. The estate may receive compensation for:
Lost wages for missing work from the date of injury to the date of death
Loss of prospective net accumulations of an estate when there is a surviving spouse or blood relatives
Medical costs
Burial costs and funeral expenses
Trust the Wesley Chapel Wrongful Death Attorneys at Spinner Law Firm to assist you and your family to investigate and aggressively fight to hold the responsible parties accountable for your family's loss. The consultation is 100% free and we only earn a legal fee after we've successfully resolved your case. Don't delay, call today (813) 991-5099 or fill out our free online form.