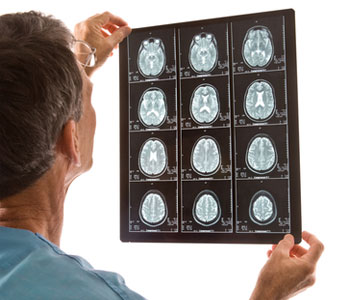 A traumatic brain injury can be fatal or can be a life-altering event that can change your personality, affect your family relationships, or cause you to be unable to work or function properly on a day-to-day basis. It is important that a victim of traumatic brain injury select an attorney who understands the anatomy of a brain injury and who can develop your case to recover maximum compensation for your losses.
Our attorneys have a successful track record of assisting clients in receiving the compensation they deserve for medical expenses, long-term care, lost income due to time out of work, and pain and suffering. If you've suffered a Florida traumatic brain injury due to someone else's carelessness, please contact our experienced attorneys at (813) 991-5099 to schedule a free, in-depth consultation or for more information.
WHAT IS A TRAUMATIC BRAIN INJURY?
A traumatic brain injury (TBI) is any condition that results in damage to the brain caused by an external force. This trauma can be the result of many different circumstances, including car accidents, falls, workplace injuries, violence, and sports injuries. Severe Traumatic Brain Injuries are often fatal. A major cause of TBIs in the United States is motor vehicle accidents and falls. Other leading causes include assault, sports-related activities, and child abuse/neglect. A TBI does not necessarily have to be caused by a direct blow to the head or skull.
CONTACT A FLORIDA TRAUMATIC BRAIN INJURY LAWYER TODAY
Severe brain injuries can happen to anyone at any time. When you work with our experienced team, we will explain the legal options available to pursue your case and help you recover compensation for your lost wages, medical bills, pain and suffering, and other damages.
We have a successful track record of representing clients who have suffered serious and life-altering injuries due to the negligence of another party. The attorneys at Spinner Law Firm are committed to pursuing the maximum compensation for our clients in traumatic brain injury claims. There is no charge for a consultation. If you or someone you love has suffered a TBI, don't hesitate to contact our Florida traumatic brain injury lawyers.
CAUSES OF BRAIN INJURIES IN FLORIDA
Car Accidents
Slip And Falls
Premises Liability Injuries
Sports Injuries
Violence Or Assault
TYPES OF TRAUMATIC BRAIN INJURIES
Traumatic brain injuries come in a variety of forms.
According to the CDC, a traumatic brain injury is a "change in brain function caused by an external force."
This can be anything from a bump or blow to the head to a gunshot wound or car accident.
CLOSED BRAIN INJURY
Closed brain injuries are the most common type of traumatic brain injury. They occur when an external force damages the skull but does not penetrate it.
This causes damage due to the impact of the external object on the skull. The symptoms depend on which area of the brain is affected but can include headaches, nausea, vomiting, and loss of memory.
PENETRATING BRAIN INJURY
In contrast, a penetrating brain injury occurs when a foreign object enters the skull and causes damage to the brain itself.
If left untreated, this type of traumatic brain injury can lead to infections such as meningitis which can be fatal if not treated right away.
Statistically speaking, this type of injury is relatively rare compared to closed brain injuries. However, it is important to note that penetrating brain injuries are more severe than closed ones because they can damage vital parts of the brain such as the frontal lobe.
DIFFUSE AXONAL INJURY
Diffuse axonal injury refers to when the areas of the brain that are responsible for cognitive functions are damaged.
This causes problems with communication within the brain, which in turn causes impaired concentration and difficulty processing information.
Symptoms can include memory loss, dizziness, confusion, slurred speech, and eye-rolling. It can lead to comas.
PRIMARY BRAIN INJURY
A primary brain injury occurs suddenly and all at once.
It happens at the time of impact and can have an immediate effect on brain function.
When a person sustains a primary brain injury, it is most likely they will lose consciousness for a period. However, many primary injuries do not result in any loss of consciousness at all since the effects are instantaneous.
This includes car accidents, blows to the head, and falls.
SECONDARY BRAIN INJURY
Unlike primary injuries, secondary ones happen over time.
Over the course of several minutes, hours, or even days after the initial brain injury has occurred. It is possible for a secondary injury to occur in the same incident that gave rise to the primary one. Secondary injuries can include swelling of the brain tissue due to bleeding or bruising. This can cause compression on other regions of the brain and lead to a loss of function. Both children and adults can sustain a traumatic brain injury due to an accident or another person's actions.
HOW A FLORIDA TRAUMATIC BRAIN INJURY LAWYER CAN HELP
A TBI is a serious injury that requires attention from a skilled injury attorney.
If you or someone you love has been affected by a traumatic brain injury in Florida due to the negligence of another person, business entity, or government agency, seek immediate legal advice from an experienced Florida traumatic brain injury lawyer. A traumatic brain injury lawyer can help you understand your legal rights, determine liability for the injury, and seek fair compensation. Spinner Law Firm is experienced, highly skilled, and ready to fight to get the money you deserve for your traumatic brain injury. At Spinner Law Firm, we fight to win! Contact us today (813) 991-5099 for help with your traumatic brain injury case. We are standing by 24/7 to help.